Securebox Application Containerization Technology
The safest solution for your applications
Comodo SecureBox containerization technology was named the Gold Winner in the "Intrusion Detection, Prevention" category in InfoSecurity's 2015 Global Excellence Awards !
protection
Ultimate protection against all attack vectors
Anti Keylogging

Copy/Paste Prevention

Anti SSL Sniffing

Printscreen Protection

MitM/MitB Attack Prevention

Download Prevention

Anti DLL Injection

Uninstall Protection

Screen Scraping

Registry/Service Protection

Remote Control/Sharing Prevention

Cloud AV Protection
customization
Fully Customizable Protected Applications
Application Logo/Icon/Name Change

Customized Warning Screens

MitM/MitB Attack Prevention

Web/Native/Folder Application

Whitelist URL/IP Definition

Group/Policy Based Customized Apps

Website Redirection

Allowed/Rejected Device Definition

Real IP/Username/Machine
remote control
Control your critical application features remotely
Application Protection Features

Application Customization Features

Application Customization Features

Browser Settings

Upgrade/Update Settings

Warning Settings

Application Button Settings

Unlimited Application Deployment

Endpoint Quantization

Folder Encryption Settings

Application Default Action
visibility
Threat and activity reports of your applications
Malware Threat Detection Reports

Remote Control Detection Reports

Injection Detection Reports

Network IP Change Reports

Application Usage Reports

Application Uninstall/Install Reports

Application Upgrade Reports

License Usage Reports

Email Notifications Based On Reports
Why do you
need
SecureBox?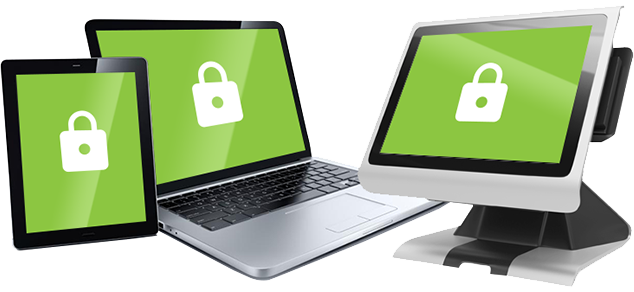 Employees, customers and partners often access your critical applications on endpoints outside of your carefully secured network. Many are beyond your control entirely. And users might not even be running traditional antivirus – the bare minimum cyber defense.
SecureBox uses a unique approach to protect your application data from hackers. Instead of trying to secure each user's device and OS - an impossible task - SecureBox protects the application itself. It runs user sessions inside non-modifiable containers that treat all other active computing processes as hostile. SecureBox keeps your application isolated and safe even on malware-infected endpoints.

"We are one of the largest providers of POS technology to restaurants, retail and specialty shops around the globe – through in-store POS as well as tablet and mobile device. By integrating the Comodo SecureBox technology into our POS offering, we have a new-age containment software that will stop any malware threats immediately."
Benseron CEO