The use of the internet is ever-present at the current hour, the immense reliability on the Internet as a medium to carry out financial or personal transaction makes it prone to attacks.
A bevy of cyber thieves is hooked on with an extra pair of glasses to gain access to sensitive data and also find innovative ways to access money online. It is crucial to safeguard your virtual space with that extra effort and basic idea on Internet safety and stay vigilant and ahead of online hacks.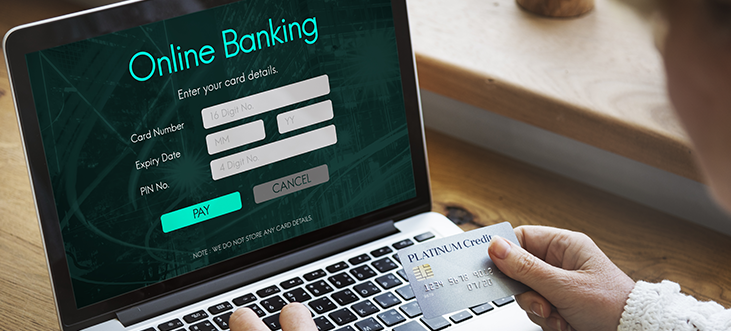 Virtual Keyboard
Choose to use Virtual Keyboard to help you protect the passwords from key-loggers who manage to record the keystrokes of the users through keyloggers. All banks facilitate the virtual keyboard option to enter the login password and username.
Keylogger can be an application installed on your machine or a hardware to record the data with the key-strokes.
Random Complex Passwords
Implement the use of passwords that are complex and random – with a combination of letters, numerals and special characters. Avoid the use of personal information for passwords, traces of which would help the hacker to guess your passwords. A strong password comes in handy to stay away from Man in the Middle Attacks.
Be Wary of Phishing Mails
It is highly recommended to type in the URL manually to access any banking/Financial site. You might receive mails from banks claiming unbelievable deals and offers, be wary of such mails and do not click on the link from an email you receive. Know how to differentiate a regular mail from a phishing mail.
Stay Secure
Keep your browser, software, applications and the operating system up-to-date. Deploy the latest security patches to fix security bugs.
Choose one-time-password or two-factor authentication while you are changing your net banking pin, or while making an important financial transaction.
In an organization, the users should be restricted to limited rights – this would ensure better security.
Avoid accessing the internet through public free hotspots where security is minimal.
A Clean Cache
Clear cache once you visit any financial or net banking site. By this ways, hackers cannot view the confidential or sensitive information you viewed recently.