Distributed Denial of Service in short is commonly called DDoS. This is a type of cyberattack that weaves in a combination of sophisticated and dynamic attack methods to evade internet-facing devices. It attempts to load the normal traffic of the victim server or business network by flooding the targeted system's resources or bandwidth. This creates a traffic jam in the network by clogging up the highway to deny the usual traffic from reaching the respected destination.
When your server gets hit by a massive DDoS attack, it certainly wreaks havoc the complete business network – as a result, the overall security system does not respond to encounter the attack system. This turns down the business website resulting in loss of boundless amounts of revenue. It would be therefore a daunting task to rebuild the lost reputation.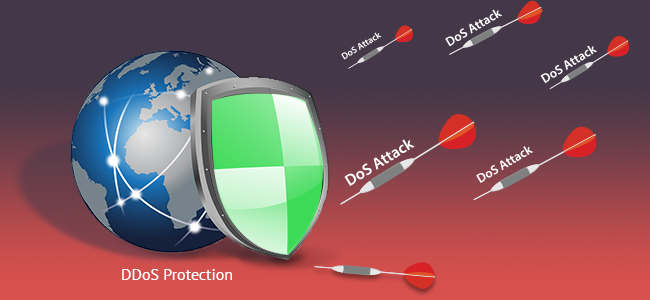 The DDoS attacks are here to stay, and the surrounding high volumes of DDoS attacks has taken the internet world by storm with its recent attacks that turned down some of the significant websites like Reddit, PayPal, Twitter and The New York Times. It is therefore critical for businesses to strengthen up their security systems as traditional security solutions aren't enough to deny DDoS attacks.
Best Practices to Prevent DDoS attacks
The consistent growth and evolution of DDoS attacks raise serious security concerns to businesses.
Deploying effective traffic profiling and threat detection system at the primitive stages remain crucial to protect any business from such DDoS attacks. However, the attacks are designed and developed with sophisticated methods and its challenging to identify until the business website slows down or gets halted.
DDoS targets applications, data and the network infrastructure parallelly to increase the success rate of the attack. Considering the same, an effective battle plan along with a reliable DDoS prevention solution is recommended. An integrated and robust security strategy is therefore needed to protect various levels of the business infrastructure.
Best Practices for Preventing DDoS attacks
Implement a Denial of Service Response Plan
It is critical to a have an effective DDoS prevention plan in place with complex infrastructure and multiple teams working on it to respond promptly. An instant response plan is much needed and is a key to build robust defence strategy.
Following are the key components of a responsive strategic plan
• Forming a response team
• Systems checklist
• Organize escalation procedures for your team to know the POC (Point of Contact) in case of emergency
• Make a list of external and internal contacts and novel communication strategy and approach

Enforce Basic Network Security

Implement the use of strong security measures through strong and complex passwords, anti-phishing techniques and solutions, use of secure firewalls, security software, etc. However, these basic security measures do not suffice to stop DDoS attacks completely but serve as a critical security foundation.

Understand the Warning symptoms

Some of the DDoS attack symptoms are slowing down of network, poor connectivity or frequent shutdown of websites. If you come across these symptoms on a regular and prolonged basis, it is certain that the network has experienced a DDoS attack.

Outsource Cloud-based service providers

Outsource cloud-based service providers to encounter DDoS-based attacks. Relying completely on on-premise hardware solution does not offer complete protection from DDoS attacks. Cloud-based ensure consistent monitoring and provide latest methods to encounter even the latest form of DDoS attacks. It is also recommended to use a hybrid form protection measures that combines hardware and cloud-based software preventive mitigation/prevention solutions that helps to deny DDoS attacks effectively.

DDoS-as-a-Service

DDoS-as-a-Service enables users to integrate third-party and in-house security components compliant with the highest security standards. This helps you customize the security system as per the security demands of the company to ensure high levels of DDoS protection to businesses of any size.
Related Resources
Wikipedia Hacked by DDoS Attack