Importance of Data Loss Prevention (DLP) | The Necessity of DLP
3rd November 2016 | By Administrator
Data protection is important, critical, vital. Loss of data can play havoc in many ways. It can be disastrous. Cybercriminals steal data, use that data for stealing money and for conducting further breaches. Loss of data affects privacy and security. Data has grown up massively in terms volume. Data has value and if it falls into the wrong hands it can have drastic consequences. There have been sensitive data breaches earlier, but they have become more frequent nowadays. Cyber security experts, chief technology officers, etc…, have to find out ways to prevent data loss and theft. As cybercriminals will continuously try to find out ways to identify vulnerabilities and exploit them, cyber security experts must always be on their toes to find out ways to mitigate attacks, breaches and contain or block them as soon as possible.
It has been predicted that the volume of data would reach 44 trillion gigabytes by the year 2020. And protecting such data necessitates robust data loss prevention (DLP). And a report from Gartner predicts DLP to grow at 10%.
The role of DLP technology is to identify, monitor and protect data in storage as well as in motion over the network. Data security policies are framed and IT personnel are mandated to strictly follow those policies. DLP systems are used to enforce those policies, so as to prevent unauthorized access or usage of confidential data. Data loss can occur due to intentional misuse, leakage, carelessness or theft.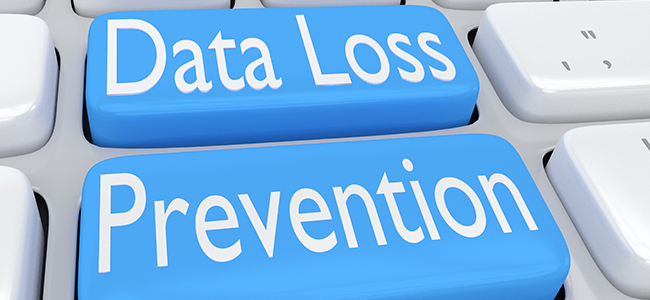 Data breaches with the loss of sensitive enterprise data can affect the reputation of the enterprise, cause financial loss and it may have to face lawsuits. While enterprises that have faced breaches know the importance of data protection, others are a bit lax, may be feeling that they were secure. In many breaches, data theft had been going on for quite some time before the enterprise even became aware of it.
The Advantages/Necessities of DLP
Enforcement of DLP technology enables monitoring of the location and usage of data according to the laid out DLP policies.
DLP can help prevent accidental disclosure or theft by employees having access to sensitive data. Internal employees have access to sensitive data, and hence their corporate communication, browsing, etc.., are events to be monitored. Non-productive and data risky activities must be blocked.
DLP can help prevent lawsuits, loss of reputation, loss of credibility, loss of revenue.
Allowing BYOD has increased the vulnerability of data loss. As BYOD and mobile devices are there to stay for enterprises, it would be better for the enterprise to implement a robust Mobile Device Management system along with DLP technologies.
Data security events must be captured as they may be required for forensic analysis and proof of inappropriate employee misconduct.
Most enterprises are storing data in the cloud. This too has become risky with many malicious malware targeting data in the cloud.
DLP technology automatically encrypts confidential data to prevent data loss.
Enterprises must develop a comprehensive data loss prevention strategy as a proactive measure and not after they have faced a data breach incident. It has become a necessity for enterprises to roll out robust data loss prevention policies.
Related Resources