Guidelines on Choosing and Securing Mobile Point of Sale System
17th November 2016 | By Administrator
Mobile POS (Point of Sale), also referred to as mPOS, makes things easy for sellers as well as buyers. But if sufficient care is not taken while choosing a Mobile Point of Sale system and also in securing it from threats, then mobile POS could turn a big headache for sellers and could cause issues to customers as well.
Here are some guidelines that can help choose a good Mobile Point of Sale system-
Give utmost importance to payment security- Go for a secure mPOS system which would have security solutions like tokenization and point-to-point encryption. This is very important because of the security vulnerabilities that mobile devices like mobile phones and tablets have.
Always opt for the kind of mPOS system that makes the payment process simpler, convenient and very flexible for customers.
Always choose the mPOS system that suits your business. This because there are different POS systems, suiting the needs and demands of different kinds of businesses.
It's always advisable to make sure that you opt for a Mobile Point of Sale system plus the bank and processor that suits your needs, your business.
Choose the mPOS solution that would grow with your business. This means that you should never go for the Mobile Point of Sale system that wouldn't expand as your business grows.
Make sure that you go for a POS system that guarantees proper and prompt after-sales service.
Opt for the kind of POS system that would help best in reporting, inventory management etc.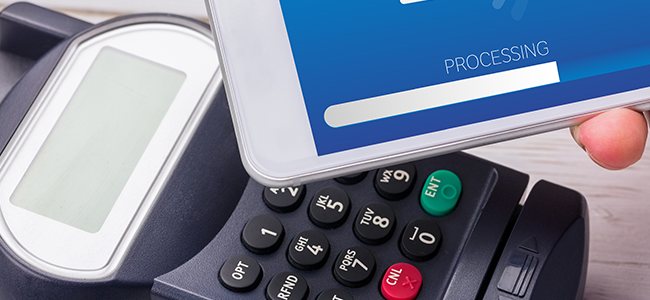 Once you have procured the Mobile POS system that your business needs, the next thing that should come to mind is POS security. Certain steps have to be taken to secure mPOS systems from threats and data breaches, so that customers' personal data and the reputation of the brand and business is not affected. Here is a quick look at some of the security tips that could help you-
Choose your employees with care, and involve them from the very beginning, in fact right from the selection process itself. It's always good that they are involved in the selection of the point of sale system too. That helps, in many ways.
Make sure that the mPOS system that you are buying has all necessary capabilities, like sales reporting and analytics, employee management, customer management, inventory management etc. These do help as regards security as well.
You must go for all the security measures, including buying the required security software, right from the beginning itself. You also need to make sure that the mobile POS is physically safe as well, against theft, physical access by hackers etc.
Train your staff from the very beginning. They must have a clear idea as regards the importance of security and they should also know how security has to be maintained.
There should be clear-cut guidelines pertaining to the usage of the mPOS system.