Famous Fast Food Restaurant's POS Security Hacked – Stay Safe!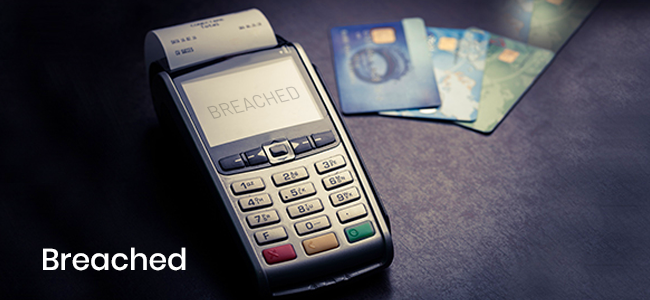 It's an unsafe online world! No one knows when they will fall prey to one of those vicious attacks. Currently, it is often the POS Security that is targeted by hackers because they can steal a lot of customers' personal details such as credit card information. Attacks are carried out both offline and online, and most of the time hackers get away with what they want.
Recently, a famous U.S. restaurant chain has been hacked. In the case of customers who tried one of the outlets using their plastic money should positively get in touch with their debit/credit card provider and cancel it immediately.
Continue to read on, it might help you to conclude if you are one of the victims to the POS malware attacks. When you learn about the fact for how long it's been going on, it might send a chill to the bone!
Huddle House Security Breach
Huddle House – a famous U.S.-based restaurant chain recently admitted to the fact that a POS malware attack leaked loads of payment card information. The company did not reveal how many of its locations were affected.
However, customers who had used a payment card at a Huddle House restaurant from Aug. 1, 2017, to Feb. 1, 2019, need to look at other options. There is a whole lot of possibilities for the hacker to have your payment card information – you better assume the worst and figure what to do immediately. Huddle House has over 400 restaurants across 24 states and it is unclear which of the outlets were hacked.
The breach of the POS System was aimed at extracting the CC information from the magnetic stripe. Taking into consideration of the retail chains database size, it is obvious that the stolen information is extensive. The details that were collected include Cardholder name, Credit/debit card number, Expiration date, Cardholder Verification Value, and Service code.
The Huddle House POS Security Breach – What really happened?
Huddle House claimed that the hackers were able to infiltrate a third-party POS vendor's computer systems. Once inside the POS system, they installed malware on Huddle House's corporate and franchisee POS systems.
The breach of the POS System may have been going on since August 2017 but only now, Huddle House knows that its payment systems were compromised. Over a year now, the malware has been residing stealthily on the Huddle House systems and collecting payment details without detection.
Notifications from law enforcement and the credit card processor pointed out that it may be victims of a cyber attack. Within 24 hours of time, Huddle House announced it retained a "leading IT investigation and security firm" to investigate the incident. The public statement also mentioned a software installation that would take care of the prevailing issue and prevent further attacks.
Huddle House Attacks – Way Forward!
Not necessarily your credit or debit card information was obtained by the hackers and equally – it is not a good idea to take the chance. The following statement can be generalized to any user – whenever you get to hear about a POS Security breach similar to the Huddle House stay vigilant and take precautionary steps to protect your computers.
As mentioned above, we do not have the right data to how many customers were affected. If you used your plastic money at a Huddle House from Aug. 1, 2017, apply for a new one immediately. To find out you were victimized, run through your account statements. And, if you see anything that seems out of the normal, communicate it instantly to your bank.
When you are sure shot of the fact that you are already compromised, put a credit freeze on your accounts as soon as you can.
Comodo Secure Box
Comodo SecureBox upturns the traditional POS security and implements a dedicated strategy of protection by considering the host to be invariably vulnerable by default. The POS Security from Comodo SecureBox is orchestrated to run suspicious and unknown applications inside a security-based container by deploying core containerization technology with key-logger protection, AV scanning, remote takeover protection, Memory Scraping protection, Anti-SSL sniffing to transmute the POS systems into a secure Point of Sale platform. Stay safe with Comodo Secure Box!