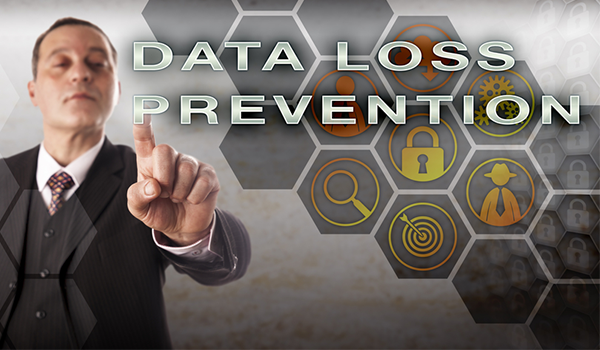 Introduction To DLP
You can see people talking about work-related matters during their break time. People around them will overhear their conversation. This is a violation of a DLP policy and a security breach as well. Why is that?
Discussions on work-related things expose sensitive and confidential information to other people. One can't reason out that all the people around them are from the same department at work. A majority also take their breaks outside of the office premises.
A security breach occurs when there is a loss of confidential information. This will result in the loss of client trust. This leads to the withdrawal of investments in your company. After some time this will lead to loss of revenue as well.
This scenario happens in the real world all the time. People take things for granted and this leads to data breaches. Strong implementation of DLP policy will help prevent data breaches from happening. You can also use an all-in-one security software like SecureBox.
You will learn the definition of DLP in details in the next section. You will also know the importance of DLP. You will understand the benefits of using DLP software as well.
What Is DLP?
DLP stands for Data Loss Prevention. It restricts end users from sharing confidential information outside the network. A DLP software monitors and controls the flow of confidential info across a network. A DLP policy has a different meaning and it depends on the nature of the business.
A DLP policy in the healthcare business is different from the DLP policy of a financial company. In the healthcare industry, patient data is the one that needs protection. They adhere to HIPAA (Health Insurance Portability and Accountability Act) standards. In the financial industry, customer data is the one that needs protection. They adhere to PCI DSS (Payment Card Industry Data Security Standard).
DLP prevents sensitive and confidential information from leaking out of one's organization. You can achieve data loss prevention through software or as a policy.
You now know what is DLP. You will understand its importance in the next section.
Why Is DLP Important?
Protecting data is very important especially in a business environment. It needs protection to prevent financial losses. A company protects its confidential data because of many factors. One of the reasons is to prevent the leakage of company trade secrets. If this happens, the company would suffer a great financial loss. It will also lose the trust of its customers.
Once a company loses the trust of its customers, it will be hard to establish a relationship with them again. A DLP software will help a business prevent this kind of scenario from happening. A business' strength lies in the confidential data it has.
Here are some of the confidential data that a business would have:
1. Cognitive data
Product design reports
Internal price listings
Source code
Process documentation
2. Corporate data
Financial reports
Employee information
Design and research-based documents
3. Customer data
Login credentials like username and password
Credit card numbers
Social security numbers
Financial statements
Those are the things that a business protects. Using DLP software makes it easier to protect confidential data.
How A DLP Software Will Help You
You might be asking at this point what are the things to look for in a DLP software? Here are the following features to look for in a DLP software:
A DLP software should protect the data in use on your network.
It should also protect data while in storage.
It should protect data while in transit as well.
A DLP software should have endpoint protection as well.
A DLP software using a cloud-based approach is a cost-effective security solution.
A DLP software should let you check the flow of data across all environments.
Those are some of the features a DLP software should have. You're lucky because SecureBox has all those great features! Aside from that, you also get the following features as well:
SecureBox is an antimalware software. It protects you from the following:
Viruses
Trojans
Worms
Rootkits
Spyware
Adware
Ransomware
SecureBox also acts as a web application firewall or WAF. It watches over your network for any suspicious activity 24/7. This feature alone detects the threats to your confidential data. This feature also stops zero-day attacks.
SecureBox also has a cloud-based vulnerability scanning feature. This is a very useful feature where you can scan your network for signs of weaknesses. Knowing these weaknesses or security risks ahead of time is a good thing.
Conclusion
You now know what is the definition of DLP. You also learned the importance of data loss prevention. You now know the various features of SecureBox which protect your confidential data. Sign up now for a free demo!