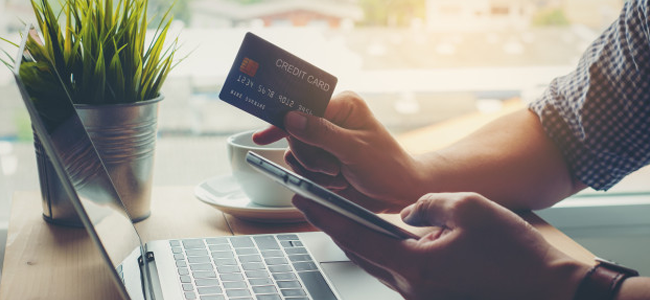 Secure Online Payment: Introduction
You're doing a lot of online transactions every now and then. You're using debit cards or credit cards for paying different bills. You're making credit card payments and bank transfers since you started earning for a living. But do you know how to secure online payment transactions?
Online payment processing services like PayPal and Google Wallet or Checkout will help you with your online shopping needs. From adding items to your shopping carts to checking out, online payment service providers will easily let you do these things. But how do you know if a secure online payment was made?
These web applications are still computer programs that are vulnerable to different kinds of threats. Secure online payment methods aren't enough these days. You need to literally protect every application you use in your business or organization.
SecureBox got you covered in those areas. You'll know the following things in this article:
You'll know what SecureBox has to offer for you.
You'll know how SecureBox will help you.
You'll know why choosing SecureBox is the best choice you have.
Secure Online Payment: SecureBox Features
What do online payment service providers like PayPal and Google Checkout have in common? They are both trusted by millions of users and both use secure online payment methods. Building trust online is a very challenging task to accomplish. Securing your applications is one way to do this.
However, the competition in this area is very strong. The one with the most features and value for money is the one who usually wins. SecureBox has all the features you need to secure online payment transactions. Here are some of the most talked-about features of SecureBox:
Cloud-based virus scanner - one good way to secure online payment transactions is to detect, remove, and prevent viruses, rootkits, trojans, and other malware from infecting your system or network. All these work is done on SecureBox's servers and you don't have to worry anything on your side. This is a very convenient setup because the hardware used and other resources will be coming from SecureBox. You don't even have to worry about installation anymore. Very convenient isn't it?
Application containerization - you can also use this type of technology to secure online payment transactions. SecureBox will put your web payment processor application inside a container. Think of this as a shield to protect your app from various threats. Your application can still interact with other infected apps on your system or network without being infected itself or compromised. This is also one of SecureBox's unique key features which other security products don't have.
Cloud-based POS system - people nowadays are relying on cloud services because of the many convenient features it has to offer. One way to secure online payment transactions is to set up a cloud-based POS system. Instead of setting up the hardware, software, and manpower on your side, this will all be done on SecureBox's side. That's a great cost reduction on your part. You just saved a lot of money which can be used for other important things. On the physical aspect of security, you are one hundred percent compliant because your hardware resources are all in the cloud.
Keylogger protection - to secure online payment transactions, SecureBox protects your inputted data from being captured or intercepted by the attacker. SecureBox does this by intercepting keystrokes from the keyboard filter driver and then encrypting this information. SecureBox will also notify you if there are keyloggers in your system and will remove it for you quickly and efficiently. This saves you the trouble of researching and doing the removal yourself. You save a lot of precious time when you use SecureBox.
Network sniffing protection - one good way to secure online payment transactions is to search for any malicious SSL connection. SecureBox will notify you if someone tries to intercept your messages and certificates. This technology also defeats man-in-the-middle attacks. You don't have to worry that someone is sniffing on you because SecureBox is protecting you. Those sleepless nights you had before is now a thing of the past. Enjoy a stress-free life when using SecureBox.
Memory scrapping protection - one of the best ways to secure online payment transactions is to scan for memory-resident programs that steal confidential and sensitive data. This includes your credit card numbers, bank accounts, passwords, etc. This will save you the effort of manually inspecting each application for any suspicious activity. Your mind will be at ease knowing that SecureBox is guarding your data very well. Enjoy having a peace of mind when you start using SecureBox.
Zero-day attack protection - another good way to secure online payment transactions is to protect it from zero-day attacks. SecureBox also does this job very well because the technology behind "application containerization" is also present here. Your application is protected from any threat while inside this container. The attacker always plans ahead, so does SecureBox is always two steps ahead. From detection to deletion and finally prevention, SecureBox can handle it all. Sign up now!
Cloud-based vulnerability scanning - are you running out of ways to secure online payment transactions? Then actively search for vulnerabilities in your system. SecureBox is equipped with cloud-based vulnerability scanning features. Training isn't required to do this. You also don't have to buy dedicated hardware or software for this because it's all done in the cloud. This unique feature is one of the best selling points of SecureBox. Try it now for free!
Secure Online Payment: Conclusion
You've been immersed in the various features of SecureBox and why it stands out among other similar products. You could experience all these benefits by trying out SecureBox for free in one month. What are you waiting for? Give us call right now and inquire about our topic "Secure Online Payments With The Best Security Software" to get some discount.