Introduction To POS Security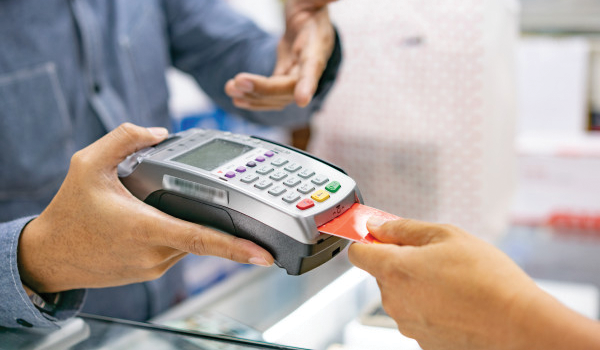 Some people like shopping a lot. They go from one store to another swiping their credit cards and buying things they want. The card reader and the cash register are parts of a POS system. POS stands for Point-of-Sale. But are these stores following POS security standards?
If a store doesn't follow POS security standards, then it would experience a POS data breach every now and then. Being compliant with POS security standards builds trust in your customers. Your store will attract more clients because it is safe doing business with you.
A business should adhere to POS security standards like PCI DSS. This acronym stands for Payment Card Industry Data Security Standard. PCI DSS is a set of security procedures for merchants accepting credit cards online, as per PCMag. POS security standards like PCI DSS protects both merchants and consumers.
You will learn more about POS security standards like PCI DSS in the next section. You will also know about the PCI compliance checklist. You will also know about the different amazing features of SecureBox.
Is Your Business PCI Compliant?
The PCI Security Standards Council established some requirements for payment and data security. Meeting these standard requirements makes your business PCI compliant. You might be wondering if PCI compliance applies to your business? If your business accepts payment card transactions, then PCI compliance applies. If you plan to accept card payments in the future, still PCI compliance applies.
POS security standards like PCI DSS is very important. If your business is not PCI compliant, then expect a lot of security threats coming your way. No one wants to end up paying for every damage caused by a POS data breach.
Think of these POS security standards as a security checklist. You check one by one each security element that your business meets. What's important is that you know if your business is PCI compliant or not.
There is a way to check if a business is PCI compliant or not. The Self-Assessment Questionnaire is a tool for checking the compliance of a business. It contains a series of yes or no questions. The SAQ taker should mention a remediation date if there is a "No" answer.
POS security standards like PCI DSS protects consumers. This is the reason why the major payment card companies came up with this standard. Sensitive data is often the target of cybercriminals. This includes credit card and bank account details. A security breach happens when someone gets unauthorized access to sensitive data.
You could face the following penalties if a data breach occurs:
You'll have to pay for the fraud damages and this is very costly.
You could face lawsuits and this involves paying for the legal cost among other things.
You'll pay for the fines and other penalties which amounts to thousands and above.
You could also lose your ability to accept payment card transactions.
You could lose your job or go out of business.
Now you know why POS security standards like PCI DSS is important. Being PCI compliant protects both your business and your customers as well.
The PCI Compliance Checklist
POS security standards like PCI DSS is a bit complex. The most important thing to do is to remember the steps in protecting your POS system and business. Think of this as POS security measures or POS best practices.
Here are the twelve requirements as mandated by PCI DSS:
Goals
PCI DSS Requirements
Notes and Explanations

Building and managing a secure network

1. Safeguard the cardholder's data by installing a firewall.

Having a firewall is your first line of defense against various threats.

SecureBox offers various security solutions. It acts as a web application firewall or WAF. SecureBox watches over your network 24/7.

2. Don't use the vendor supplied default passwords and other security settings.

A lot of people don't follow POS security standards like this. Using the default username and password is a major security breach. Cybercriminals have access to a database of default usernames and passwords.

Secure the cardholder's data

3. Protect stored cardholder data.

There are various ways of protecting stored data. One of them is through encryption. SecureBox offers keystroke encryption technology. This feature encrypts all your keystrokes making it hard to decipher by an attacker. This is one of the primary goals of POS security standards.

4. Encrypt the transmission of cardholder's data.

A lot of people during the old times don't follow POS security standards like this. The cardholder's data has no form of security for its transmission back then.

Today people are using E2EE or end to end encryption. This prevents attacks between the sender and the receiver of the data. This includes network sniffing and man-in-the-middle attacks.

SecureBox handles those threats without any problem.

Keep a vulnerability management program

5. Use and update anti-virus software or programs on a regular basis.

One of the best things about POS security standards is that it gives you a guide to follow. Keeping your software updated at all times is a good security practice.

SecureBox provides you with different reports. You always get a notification about the condition of your POS system. SecureBox is also a good antimalware program. It protects you from the following threats:

Viruses
Trojans
Worms
Rootkits
Spyware
Adware
Ransomware

6. Develop and maintain secure systems and applications.

One of the good things about POS security standards is that it gives you a sense of direction. Having a secure environment requires dedication. SecureBox is an amazing security program that will help you maintain and manage a POS system.

Execute effective access control measures

7. Restrict access to cardholder data by business need to know.

This is one of the essential things that POS security standards provide. A security breach happens because someone is getting unauthorized access to cardholder data.

Configuring user rights, privileges, and permissions the right way prevents POS data breaches.

8. Assign a unique ID to each person with computer access.

This is what the IT guys call an "NT" login. Each user has their own credentials and privileges. A lot of people are already following POS security standards like this.

9. Restrict physical access to cardholder data.

POS security standards also suggest about having physical security. A POS terminal or machine should have a nearby CCTV camera. Having a security guard near it is advisable as well.

Conduct network assessments on a regular basis

10. Track and watch all access to network resources and cardholder data.

POS security standards offer guidance on what to check on your network. SecureBox can help in this scenario. It is an award-winning intrusion detection and prevention program.

SecureBox tracks any suspicious activity and reports it back.

11. Test security systems and processes on a regular basis.

Following POS security standards give you a clear picture of your POS network. You should conduct network assessments from time to time. This will help in identifying components that need immediate attention.

SecureBox helps in this situation by providing you with cloud-based vulnerability scanning features.

Conserve an information security policy

12. Prepare a policy that addresses information security for everyone.

POS security standards are like security policies as well. Implementing these things and following them is hard to do. Educating everyone about POS security standards like PCI DSS is necessary.
Conclusion
You have learned all about PCI DSS. You are now aware of POS security standards as well. Using SecureBox gives you a lot of benefits. It is a multi-feature all-in-one security solution. Sign up now and get a free demo of this amazing software!