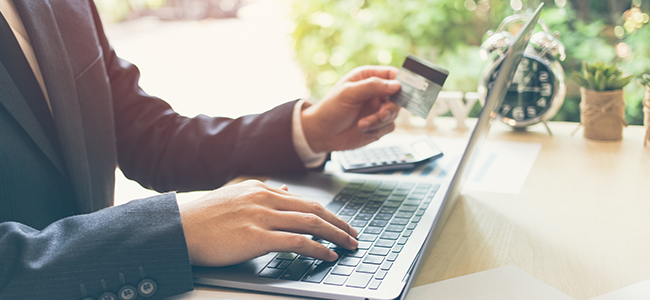 There's an ongoing sale for an online item that you've always wanted to buy. You visit their website, clicked on the item, and proceeded to check out. Then you input your personal information and financial information. But, there's an error message when trying to submit the form. You input again your bank account and card information. You then resubmit the form and everything seems fine on your side.
What you didn't know was that someone already has stolen your sensitive information. The attacker got your data by replacing the original web page form with a fake one. The cybercriminal got an email with your info on it. Knowing some online transaction security tips will prevent this scenario from happening.
In this article, you'll learn some of the best online transaction security tips. You'll also know along the way the importance of using SecureBox against various threats.
Online Transaction Security Measures
In this section, you'll know about some of the best ways to deal with online transaction security issues. You'll also learn the different security features of SecureBox. Please do take note that there's no such thing as 100% security. We can only lessen the risks and damage done. We'll be using a "Threat Modeling" approach in our discussions.
Here's a list of the best online transaction security tips:
Online Transaction Security Tip #1: Don't Allow Malware To Enter Your System
Cybercriminals often use tools to infiltrate your system and exploit its weaknesses. The first important online transaction security tip is to secure your system. Any malicious piece of software shouldn't execute in your operating environment.
Using SecureBox to detect and remove malware is an excellent choice. This will add a layer of online transaction security on your operating system. Think of this as a huge barrier protecting your Windows, Linux, and Mac operating systems. This will definitely stop most malware attacks.
Online Transaction Security Tip #2: Keep Your System And Applications Updated
Cybercriminals are good at exploiting vulnerabilities. This is due to outdated software and lack of security patch or fix. Application developers should always release patches to secure online financial transactions as well.
Always update your operating system. Also, you don't have to wait for Microsoft to release its next Windows update. Get your drivers and other patches from the manufacturers themselves. Automating this using a patch management software is great. Make it a habit to always check for updates as this is one way of boosting your online transaction security.
Online Transaction Security Tip #3: Check For Security Signs
How do you know when an online transaction is secure? One way to tell if a website offers secure connection is by looking at its URL or uniform resource locator. This is where you enter the domain name or website address in the browser.
There should be a lock icon beside the "http://". Also, there should be an "s" after "http://" as follows: https://google.com. HTTPS means Hyper Text Transfer Protocol Secure. If you click on the lock icon, you can also see the SSL certificate vendor, cookies used, and site settings.
Online Transaction Security Tip #4: Don't Click On Any Link
We get a lot of emails either from work or from the various subscriptions we have. How do you determine if the links on those emails aren't phishing links? SecureBox protects you from this kind of threat.
You get to see some information on the lower left part of your web browser when you hover your mouse on a link. A phishing link designed by the attacker shows contradicting info. Clicking this malicious link might result to credit card fraud and identity theft.
One of the best online transaction security tips is to use a link scanning tool. You can use SecureBox or a web-based tool such as VirusTotal's online link scanning tool.
Conclusion
Protecting the data stored in your credit cards and debit cards is a must. SecureBox prevents identity theft, detects malware, and recovers from any kind of threat. Sign up now for a free demo!