What is Enterprise Network Security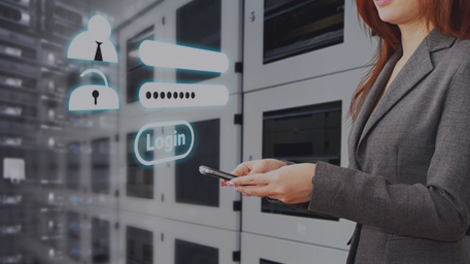 Enterprise Network Security is ensuring the security of all the communication channels linked to the enterprise network. Enterprises may be targeted with advanced persistent threats through various avenues such as web, email, and data exchange to infiltrate the network, damage the enterprise network system, and steal sensitive business information. Enterprise Network Security ensures protection from all such threats.
Advanced Enterprise Security Solutions to Help Protect Against Advanced Threats
Most people don't realize that corporations are under persistent attacks each day. Whether you know about the attack or not, it is still there and still trying to find a way into the network. Therefore, you must:
What Advanced Enterprise Security can do for you
>> Have an integrated response
An integrated response ensures comprehensive network security. Complex advanced persistent threats can be blocked only through an integrated response. Integrated monitoring and response through all the layers of business, including users, applications, networks, and systems are necessary for ensuring Enterprise Network Security.
>> See everything so you can protect everything
You will be able to secure only what you can see. Present-day threats are highly complex and this solution allows you to monitor all endpoints from the cloud. Endpoints include servers, workstations, laptops, network devices, and all other devices connected to the enterprise network. The cloud-based view lets you see all you need to protect the network.
>> Manage risks
There are numerous risks that your enterprise network will be encountering every second, every day. Manually monitoring and managing all those security tasks would be an overwhelming task and would be in fact ineffective. Our customizable solution enables you to manage all the advanced risks to protect your enterprise network.
>> Have platform integration
Our enterprise network security solution supports multiple platforms. Our solution supports multiple platforms and platform integration for providing complete network security. It is a comprehensive security solution that can be easily managed from the cloud, that enables faster resolution of all network security issues.
At Comodo, we understand your frustrations and have enterprise security software available for small and large businesses alike. With our product, you will have the ability to defend yourself against malicious hackers and will have the tools and teams available to respond to those risks.
What We Do
Enterprise security is a big deal and requires a product that can handle many things. For example, you know the threats you face are complex, and so you need defenses that are integrated and adaptable. You will have coordinated monitoring and response through all the layers of business, including users, applications, networks, and systems, so you get the most comprehensive enterprise security solutions possible.
That means you have to be able to see everything that goes on, not just the things that you think matter. From one console, you'll be able to see everything in the cloud, on employee-owned devices used for work purposes and all the computers and devices used on a daily basis, which can include printers and more.
While you'll need to manage risks, you'll also want to keep them at bay, and our product can help. We offer a customizable solution that integrates current options with our product. If you already have antivirus or antimalware protection, you know the risks already. However, our product will go above and beyond to ensure your security. Contact us today to learn more.