Ransomware has evolved to be the most notable among cyber threats today. Since 2005, it has been the most pervasive cyber threat and the figures available today say that ransomware infections have even outnumbered data breaches in the 2005-2016 period.
Two types of ransomware
Two distinct strains of ransomware have remained consistent over the years- crypto ransomware and locker ransomware. Crypto ransomware encrypt files, folders, hard drives etc while locker ransomware locks users out of their devices. In other words, we can say that crypto ransomware denies access to files and data while locker ransomware prevents access to the system or device.
The evolution of ransomware
The beginnings of the history of ransomware can be traced to 1989 when Harvard-trained Joseph L.Popp created AIDS Trojan, which was spread through snail mail using 5¼" floppy disks. As many as 20,000 infected diskettes were distributed among the attendees of the WHO's International Aids Conference.
After 1989, nothing considerable happened for about 17 years. Then, in 2006, another ransomware malware, the Archievus, was released. The first known virus to use asymmetric encryption and the RSA algorithm, Archievus encrypted everything in the "My Documents" directory on a system. It would require users to make purchases from specific websites to obtain the password to decrypt the files.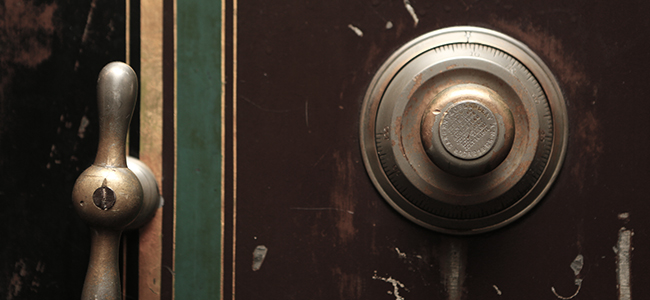 In the 2008-2009 period, there appeared many fake antivirus applications that would compromise computer systems. In the 2011-2012 period, there were many ransomware attacks. It was mostly locker ransomware and the cyber criminals were demanding 150 to 200 US dollars to set things right. Then, after 2013, ransomware has been evolving at an unprecedented pace. Major business firms, healthcare firms etc are attacked by ransomware. Data and web security is compromised and payments have to be made to get things right and back on track. Using the Bitcoin currency as a payment system too is now in vogue, especially for crypto ransomware. The countries most impacted by ransomware attacks are the US, UK, Japan, Italy, Russia and Germany.
How Data Loss Prevention prevents Data Breaches
Data Loss Prevention (DLP) is a very notable solution to data breaches; DLP strategizes standards so as to restrict end users from sharing critical, confidential information outside the enterprise network. It helps monitor and manage as to what end users transfer from corporate networks.
Data security is of utmost importance for all businesses. It's confidential data and the security of this confidential data that helps cement a company's relationship with customers and investors. If there are data breaches, it brings down the confidence of investors as well as customers and this affects business directly. Using Data Loss Prevention software helps enterprises enforce protection policies; administrators can secure sensitive business data and prevent illegal access to data. DLP helps protect confidential enterprise data, which is stored on virtual servers, physical servers, databases, point-of-sale devices, PCs, file servers, mobile devices and flash drives. It also uses different network access points like VPNs, wireless, etc.

Related Resources